Le design de formulaire et autre ersatz administratif m'ont toujours intéressé. La rigidité, la fonctionnalité et le peu de marge de manœuvre en font un exercice périlleux et seuls les plus doués (et les plus geeks) d'entre nous arrive à tirer partie de ce contexte difficile.
Borries Schwesinger
tente à travers cette investigation inspirée «
Formulare gestalten
» de pallier au manque de références en la matière. J'avais aperçu ce livre il y a 3 ans à Amsterdam dans la librairie
Nijhof & Lee
mais le titre allemand ne m'était jamais revenu depuis. Heureusement
thames & hudson
viennent d'avoir la bonne idée de sortir sa version anglaise. Je vais donc enfin pouvoir combler mes lacunes sur le sujet.
Formulare gestalten. [The form book] is a comprehensive guide book for the designing of paper and online forms. It proves that the design of application forms, order forms, questionnaires, checklists, bills, statements, tickets and certificates can be both appealing and functional. It explains how companies and public services can communicate better with better forms and examines methodically how to design forms in an user-centered way. With more than 60 case studies presented the book is a reference for designers, private companies and public services.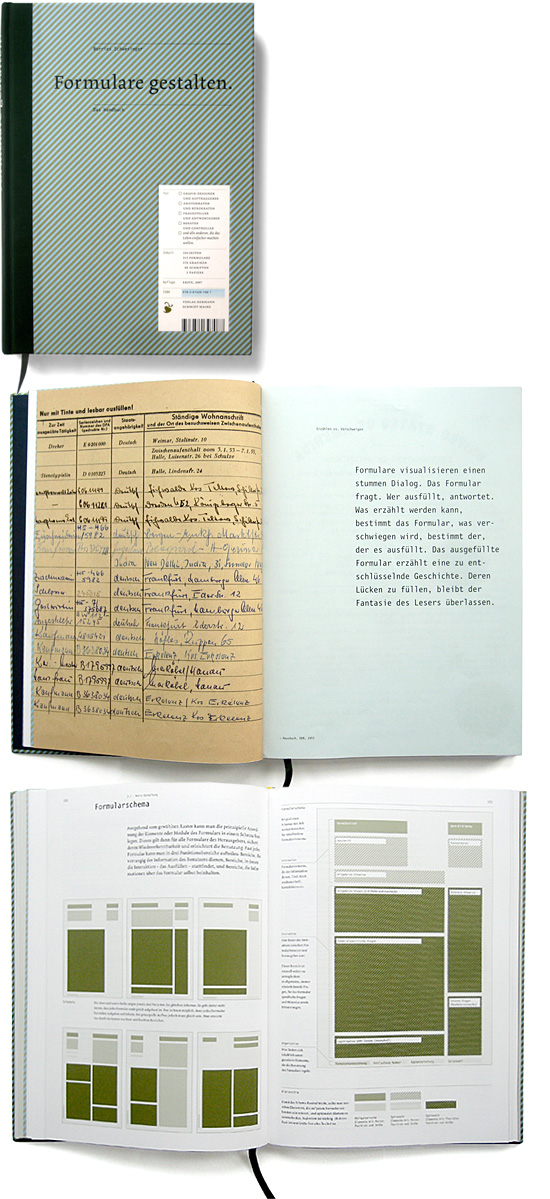 formulare-gestalten
ISBN 9780500515082
29.60 x 21.00 cm
Quarter bound/PLC (no jacket)
324pp
Illustrated in colour throughout
First published 2010
£35.00